I have some reviews of exhibitions currently on view up on ArtSlant. Along with a comparison of some summer movies to acts of performance art.
---
The Definition of IS
• Taylor Hokanson & Chris Reilly • 2009 • interactive single-channel video installation • dimensions variable • courtesy of the artists
> Definition of Is
---
Installation view of
I Don't Care About the Rest of the Year
by Megan Plunkett at Golden Age • courtesy of Golden Age
> Then I Don't Care
---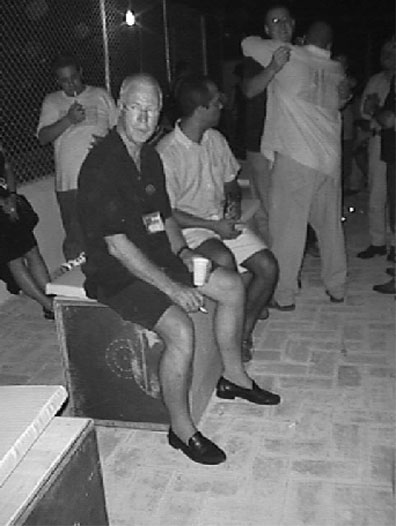 Santiago Sierra
3 PEOPLE PAID TO LAY STILL INSIDE 3 BOXES DURING A PARTY
Vedado. Havana, Cuba. November 2000
The cigarette-smoking man in this image of a Santiago Sierra piece looks strikingly like MCA Chicago's former chief, Robert Fitzpatrick.
> Beuys v. Mann, Sierra v. Brüno
-