For the end of 2010,
Art or Idiocy?
has invited ten guests to each contribute a list of ten items. Join us each week as a new list is published. Earlier contributors include Steve Ruiz, Danielle Paz and Nicole Mauser.
---
Thea Liberty Nichols is an arts administrator, independent curator, and writer who lives and works in Chicago.
Please enjoy this top ten set of songs I like to think of as "Beatles or Idiocy." All these tunes are slightly cracked and kooky in their own way; from a remix of an original, to an original run backwards; from operatic, mod, cabaret and big band style cover versions, to some barnyard animals and Tiny Tim thrown in for good measure. For the connoisseur of the awkward, happy listening! You can listen to them below, or have them to keep
HERE
.
Beatles or Idiocy?
1. We Can Work It Out • Jamie and the J. Silvia Singers
2. Ob La Di Ob La Da • Beatle Barkers
3. Can't Buy Me Love • Cathy Berberian • Revolution
4. Penny Lane • Better Beatles • Mercy Beat
5. In My Life/Here, There and Everywhere • Dianne Carroll • ABC Television Special
6. Esuaceb • Seltaeb • Sdrawkcab!
7. Girl •Tiny Time with Brave Combo • Girl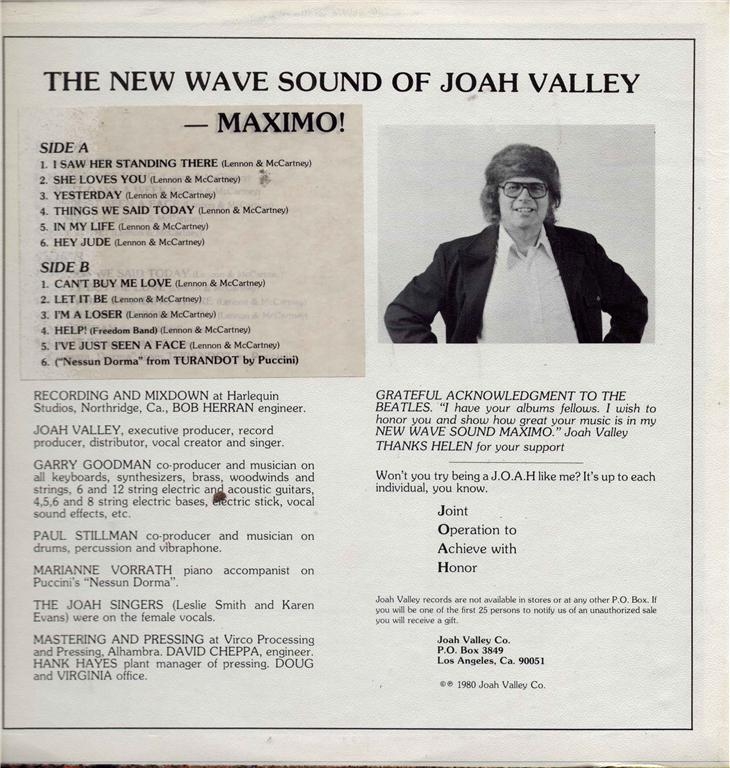 8. b--thd-y • EasyEW
9. A Hard Day's Night • Keely Smith • Sings The John Lennon/Paul McCartney Songbook
10. Help • Joah Valley • Beatle Songs (The New Wave Sound of Joah Valley - Maximo!)